Because most dresses can only be worn one way, they are rarely repeated on this blog . . . unlike certain hardworking jackets, tops, and one pair of wide-legged pants that some believe have received an amount of air-time grossly out of proportion to their beauty and function.

Today, however, we are revisiting a distinctive dress because I am wearing it differently than when
previously shown
.
When last seen, I wore this knit dress to an office holiday lunch with black boots.
During our mild fall, with temperatures close to 70 degrees many days, I am wearing it with bare legs and loafer-mules.
I am also wearing it with a belt — the kick-@$$ belt — rather than relying on its self belt, which always looked a little like a nylon tongue to me.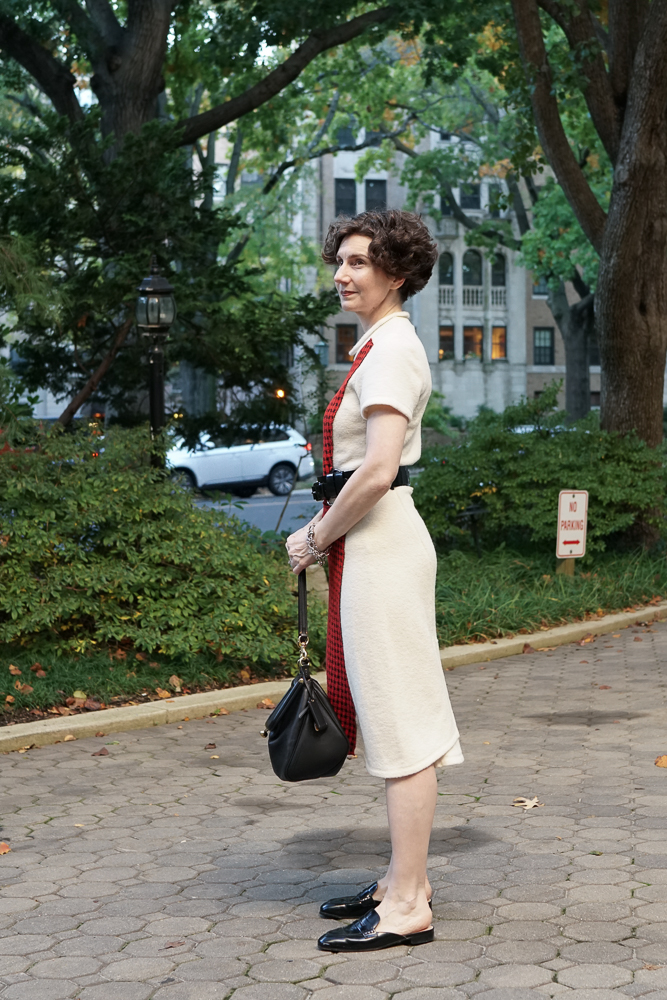 Obviously, it would have been better to have Fatima remove the belt and d-ring properly — by opening the seams — but I've just worn my own belt over what remains.

I am very pleased with the situation.

Note in the pictures directly above and to the right that the skirt of this dress falls very nicely. The seaming of this asymmetrical skirt gives it a bit of a trumpet shape that is very flattering. I had not realized how flattering until I saw these photos.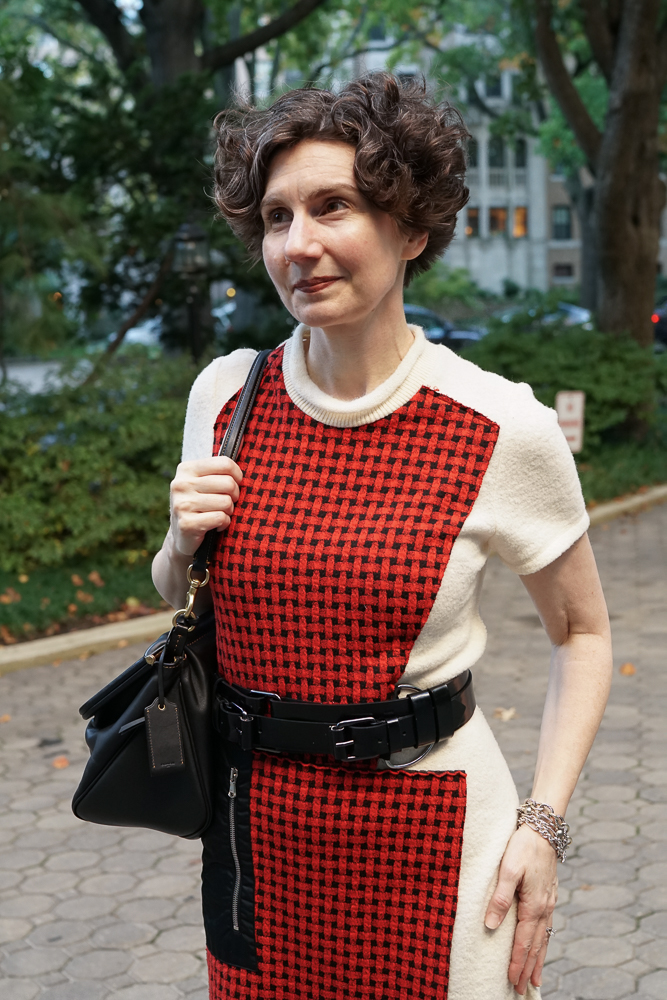 For those thinking about closet management and clothing maintenance, a tip!

I store this dress (and other knit dresses) folded, on a shelf, with my sweaters rather than hanging with dresses. That way, it doesn't get stretched out.


Up close: You the Jury!

Can I be lazy and leave things be?
Dress: 3.1 Phillip Lim; Belt: Philosophy di Alberta Ferretti; Shoes: JCrew; Bag: Coach; Bracelets: David Yurman