I have a number of black dresses . . . but they are all different. Very, very different.



While it does not, necessarily, make sense to have a half dozen black dresses, it does make sense to have a half dozen professional dresses that vary by sleeve length and skirt style.
I have that!

This dress features short, full sleeves.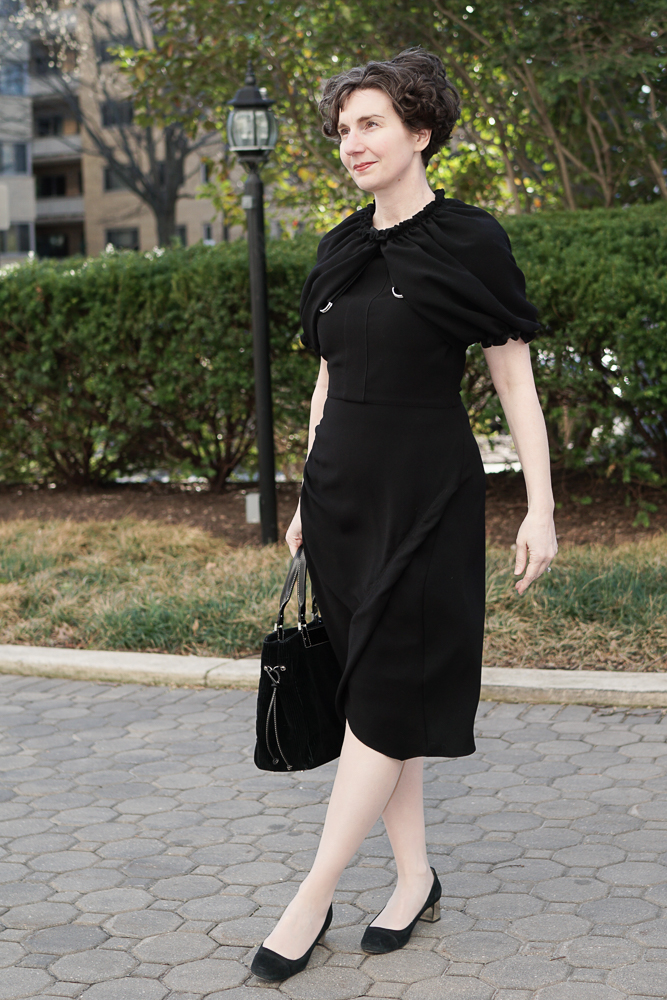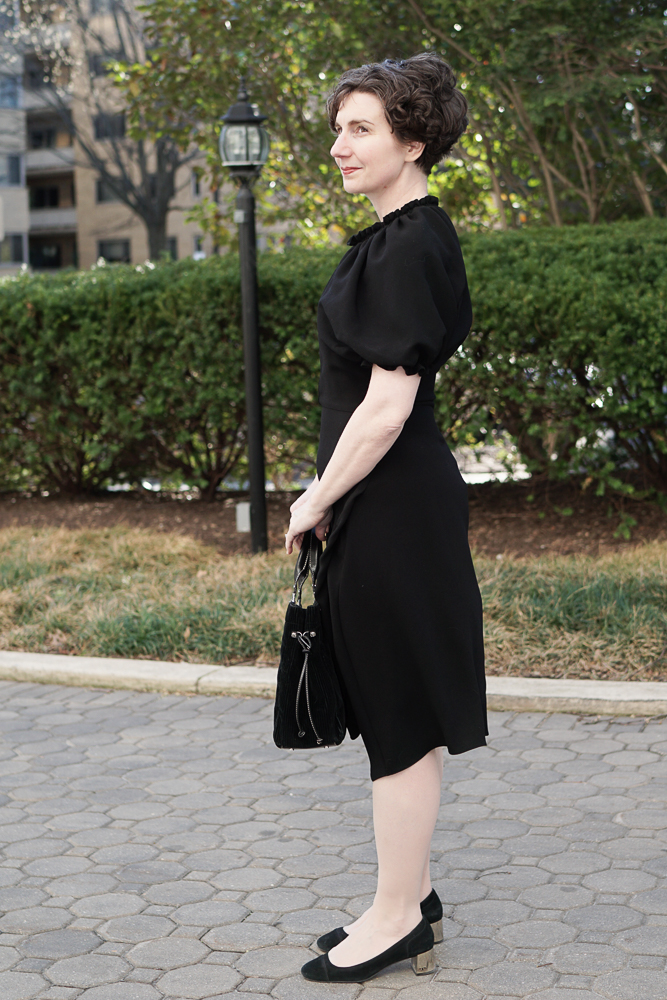 The sleeves are very full and create the effect of a capelet.

Have you noticed that dresses with sleeves have become available again . . . after years in the wilderness?



A number of details make this black dress one outside the ordinary run of the mine,
as they say in the Supreme Court.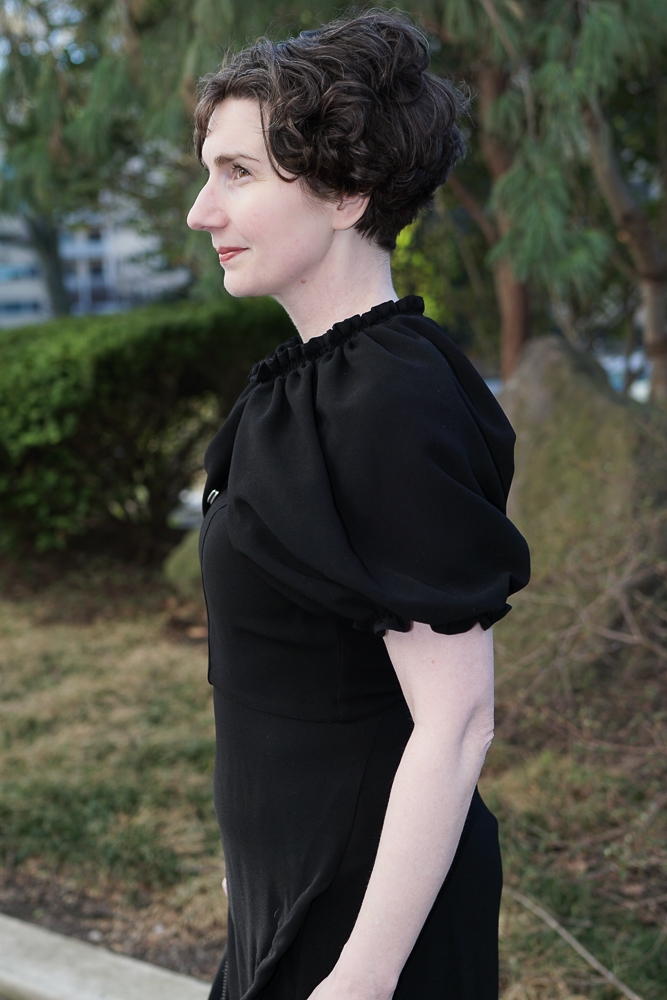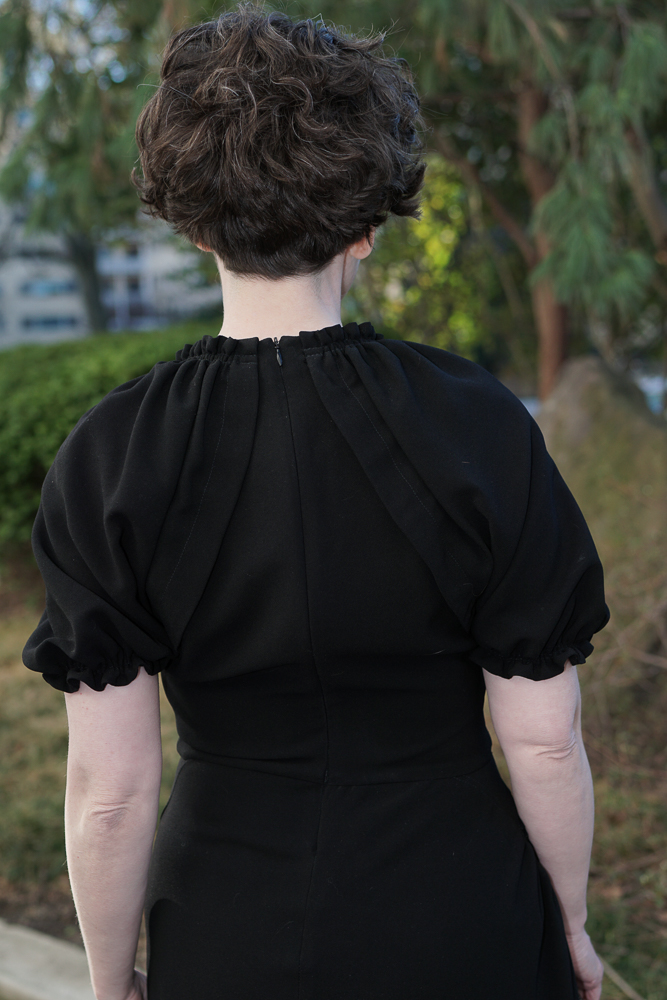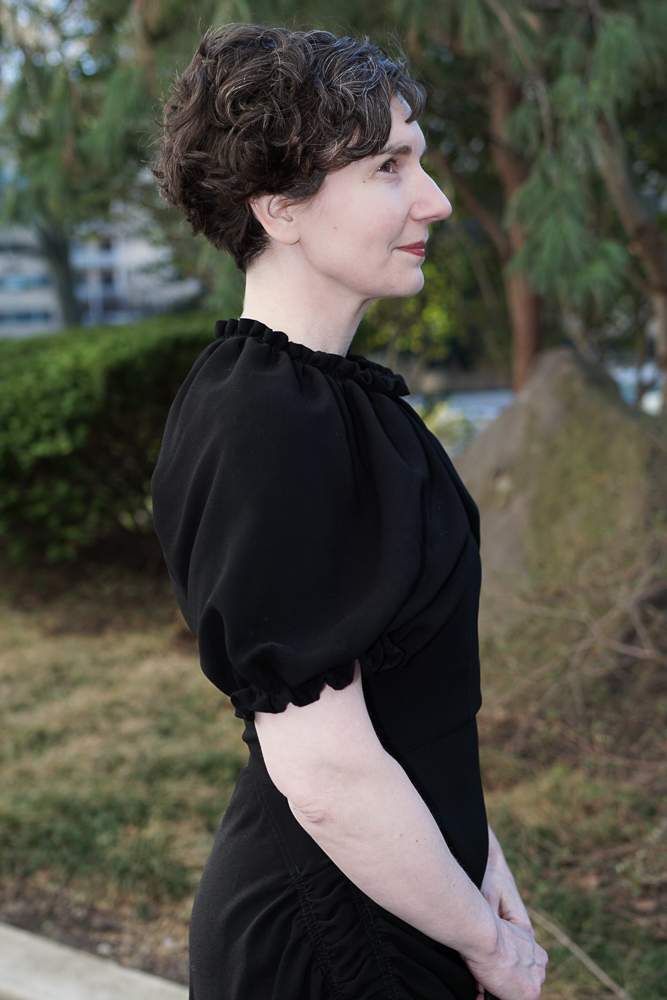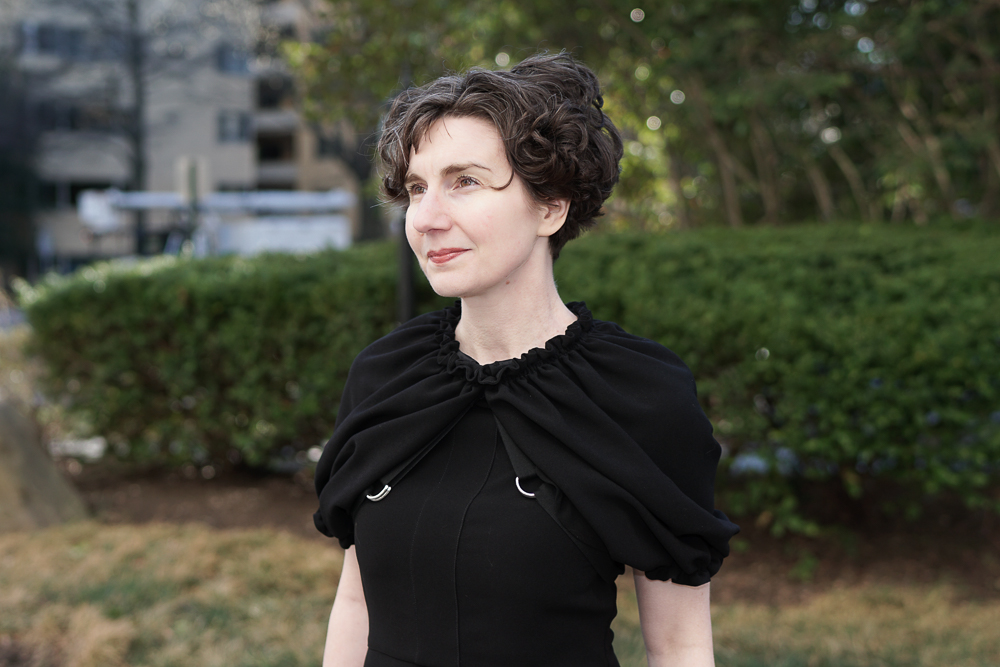 Come closer and see the details on the bodice.


Despite the challenges of a black dress and black detailing, The Photographer has captured the details very well. Bravo, Photographer!

Unfortunately the excellent lighting also reveals cat fur (Mr. Orange) that is sticking to my dress. I always forget to lint-roll m'self before running outside to take pictures.


The asymmetrical skirt is gathered and ruched. Fatima and I have fiddled with this visible seam and I am not sure we have it quite right. Originally, the skirt involved too much fabric and this ruffle was bulky. So I had Fatima remove some excess fabric. But now I think that we either need to tighten the ruching or replace the ruching entirely with a flat, curved seam. I will continue to ponder this. You think about it, too. Feel free to send me a sketch.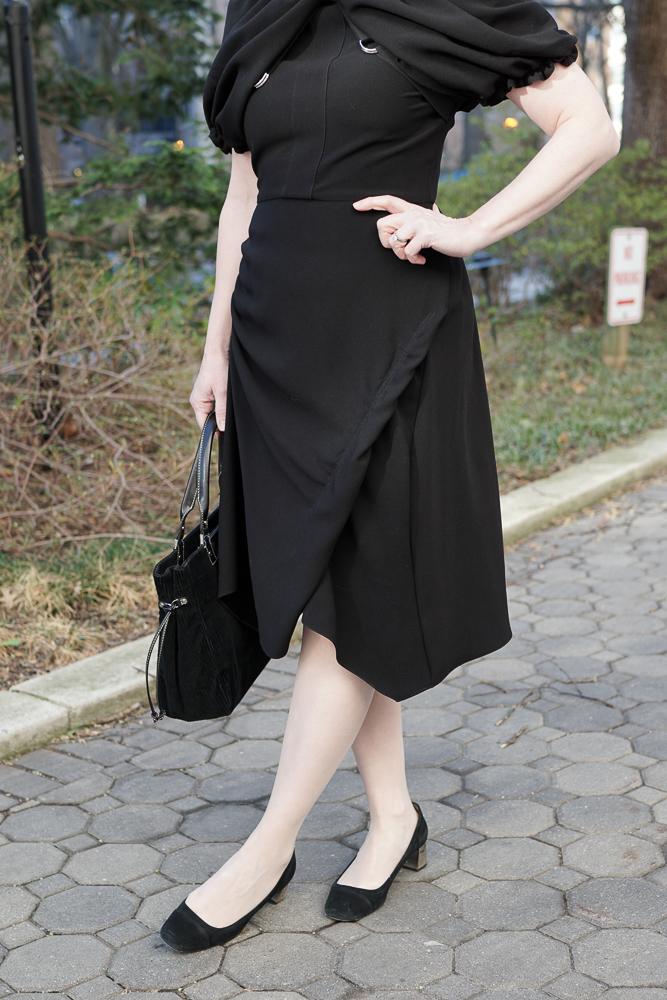 The right side of the skirt is decorated with more ornamental twill tape.

Altogether, I thought, an interesting dress and an appealing alternative to the classic sheath. Short sleeves are a useful option and these full sleeves are particularly comfortable: no pulling, no sweating.

Edna Mode has warned us against capes,* but I cannot think she would object to this little capelet, which is small and fully attached. I think she would see the utility here.

* Edna Mode delivered her edict, accompanied by a cautionary montage of cape-related mishaps, in The Incredibles.
Dress: J.W.Anderson; Shoes: Tory Burch; Bag: Kate Spade