When something works, stick with it.

Do you remember this dress from last summer?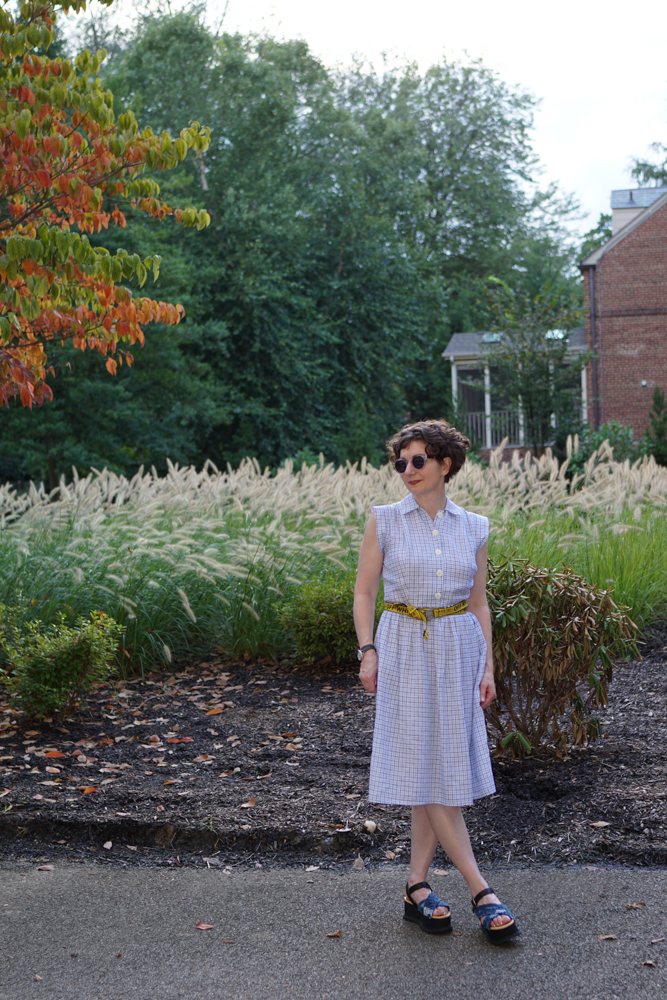 Have you also remembered that I told you, warned you, that I bought it in a second fabric? Lavender seersucker?
It's OK if you can't remember. That's why we keep records here at Directrice Global Industries Ltd.
Are you wondering why I've been wearing NSFW sport sandals so frequently this summer? And wondering whether this blog has finally deviated from an authentic, realistic professional woman's POV to preposterous office fantasy?
The sad fact is: (1) I've been so busy at work that I haven't had the time/energy to retrieve my summer shoes from our storage area in the basement and (2) I've actually been wearing the sport sandals to work for the same reason.
So, the blog is still representing an authentic working woman's POV — it's just a sad (but defiant) POV.
This lavender is a delicate shade. It's showing up better in these close-up photos. Since purple and yellow are complementary colors, I've paired the dress with a marigold bag and favorite utility belt.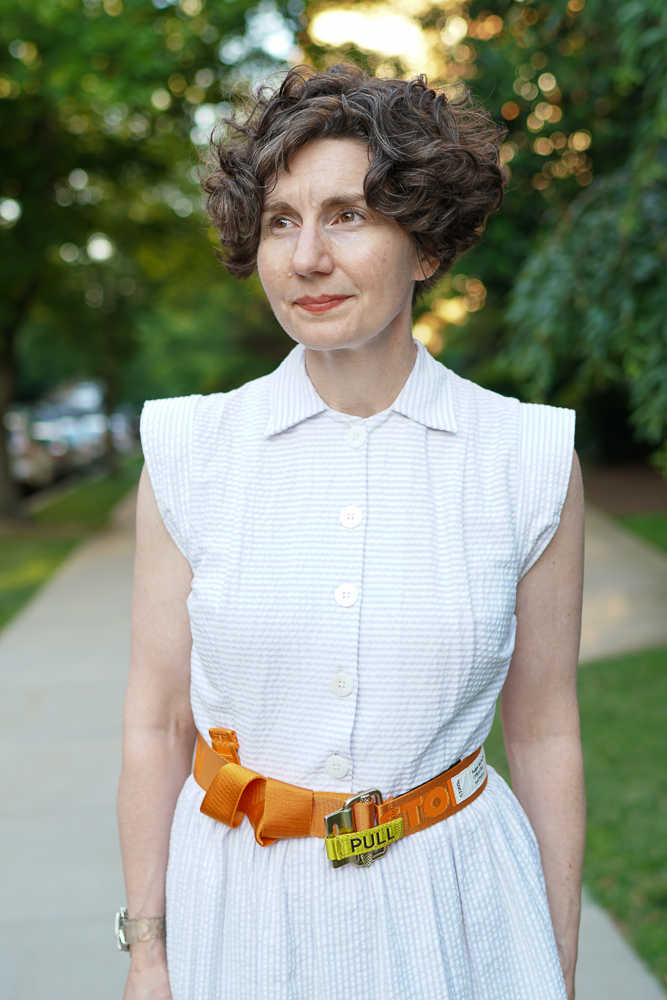 In case of emergency, PULL.
Have a tremendous Fourth of July!
Dress: Piper Dress by Christy Dawn; Belt: Heron Preston: Shoes: Jslides Blakley Platform; Bag: Coach; Watch: TechnoMarine