I've never hidden my affection for stripes, as well as stripes on stripes. Here is my summer version of Jermyn Street: pin-striped tropical weight wool with crisp cotton striped shirting.




Behold!



To fully behold the pin-stripes, you may have to click on the photo to make it bigger.



I still get print catalogs from JCrew and am appreciative of the service. The catalog puts the best new stuff in front of me while it's still available; who knows when I would find it on my desultory trips to www.jcrew.com.

For instance, the catalog showed me this great top . . . which sold out quickly in this color.

This bow is almost too cute, but it stops just short of that mark . . . I think.



I have a colleague whose personal style is expressed in simple, unadorned lines and she once told me, I can't wear anything with a bow on it.

I think of this often, and wonder if my periodic indulgence in bows (one at a time, mind) is a sign of gaucherie.


This top is generously cut and therefore size 4 is a little big on me.





You know what? The easy fit is nice in the heat.


When I look down, this is what I see.

Just a bit of shoe.


But what a shoe it is!

So what we have here is actually stripe on stripe on stripe.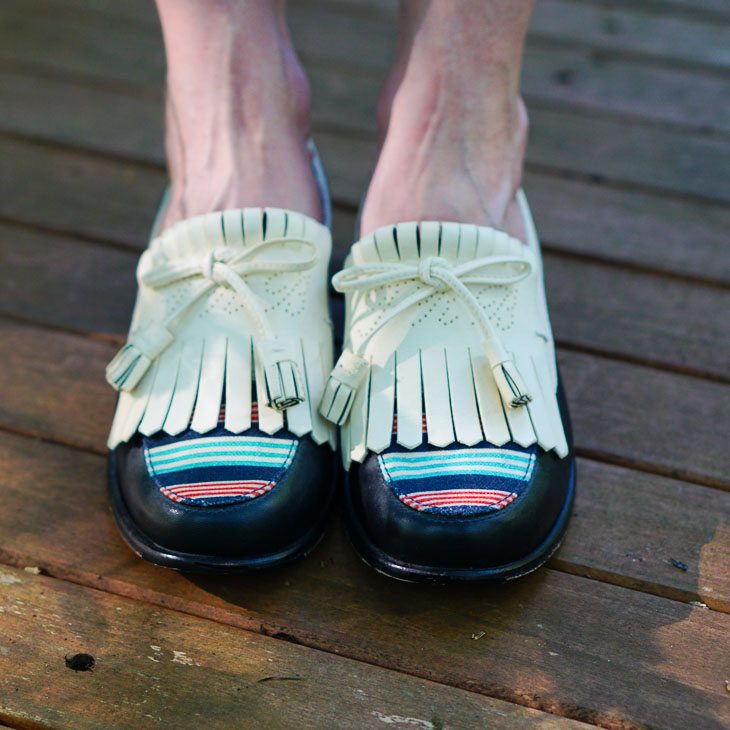 Perhaps you are wondering what today's lesson is?

All things in moderation (bows) until they are not (stripes).

Directrice out.
Top: JCrew
Bow Shoulder Top
available in a different fabric; Pants: JCrew; Shoes: Tory Burch; Bag: Coach Poppy Tote