Do you remember when you were little, the fun of a dress-up box? A big piece of the fun is wearing as many things as you can at one time.




I played dress-up this weekend with my jewelry.

Here is the winning effort with pearls.

Note: I told The Photographer that we would only be shooting my head and torso, but you can see just a bit of the track pants that I am wearing with my work shirt and camisole.

I only wear the track pants on the weekend.



Are you wondering what's going on here? I'm a little stir crazy.

Oh, you mean with the pearls?



I am wearing three strands: a large double strand of imitation ivory pearls; a single strand of champagne colored pearls inherited from my grandmother; and a single strand of iridescent moss green pearls given to me by a friend.

I've knotted the champagne strand and the green strand together with a black velvet ribbon.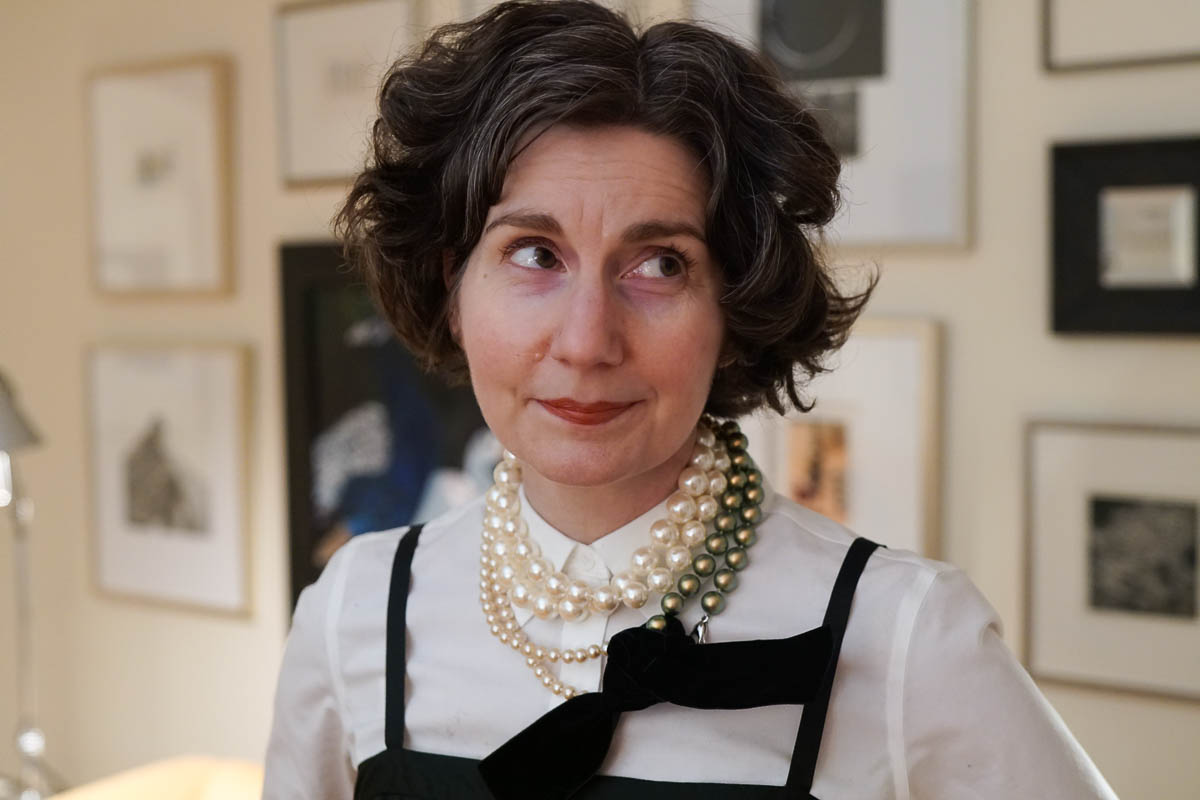 Except that I didn't do a good job covering the clasps. Whoops. I could do better.

Nevertheless, isn't this a welcome eyeful for a Zoom audience?
I mean "for a Zoom meeting."
Many months ago, we began a conversation about maximalism in jewelry styling. Perhaps you did not realize that we were having a conversation as intellectual and ponderous as I am now describing. Ellie asked if one could
wear a necklace with a brooch
(Answer: yes!) and Candidate told us that
she has inherited a trove of brooches
(so lucky!).
To be honest, these comments were posted months apart and were not directed at one another. But The Directorate is
in dialogue
, outside space and time. You can join any time because this conversation has no beginning, no middle, and no end.

So, stepping into conversation,

Look at all the brooches I flang upon myself this weekend!


I had a number of brooches to choose from, but no two were of the same style. I think, however, that these three relate to one another in an interesting way. And, all have some silver on them, so that's a unifying element.

A look like this (trio of brooches) might be Even More Effective if there were a theme — rhinestones, cameos, flowers — but I sort of like this combination.

Your thoughts?
For those looking to spend (
invest
) an hour on this blog, I recommend 2019. I think it was my best year.