Better late than never, The Directrice suggests a few things that you might want to buy as holiday gifts for the stylish women in your lives. This includes yourself.



This delightful JCrew wool-blend sweater is soft as a cloud and warm as toast. But best of all, the space-dyed yarn combines a beautiful range of soft pinks, rosy reds, plum and coral. It's a beautiful combination. The sweater is cropped and the fit is shrunken — but not tight, in part because the knit is fairly loose. I wear an XS and it can accommodate a shirt under it, though I prefer to wear it with a lightweight t-shirt that does not show.

I've noticed a little pilling on the sleeves where they create friction with the body, but a little de-pilling tool restores the appearance with very little effort.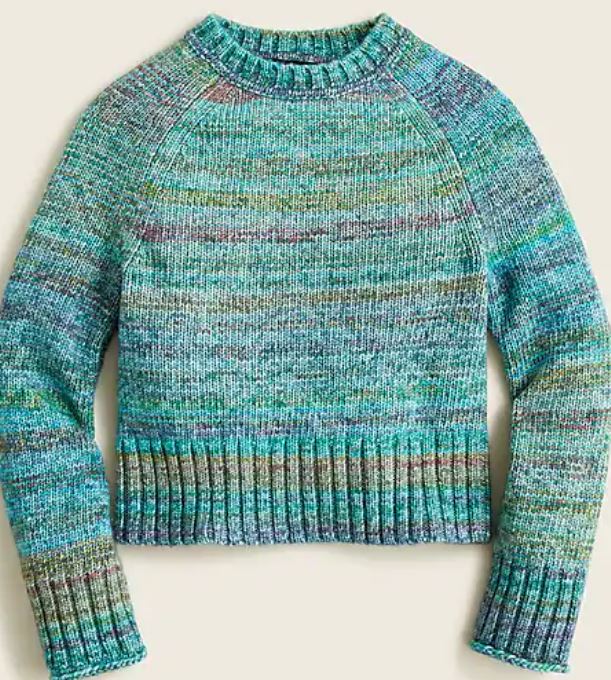 This charming sweater also comes in a combination of greens and blues.

So compelling is this knit that The Photographer — who has no interest in clothes for himself — asked if it came in men's sizes.



This striped JCrew sweater is as cute as can be — beautifully knit and shaped in a warm ivory and black graphic stripe. It looks equally good with black pants or dark rinse jeans.

The collar and buttons are a little oversized — they have presence but aren't exaggerated.



These velvet pants from JCrew are mid-weight, inky dark, and astonishingly soft. Just the thing for cubby time during December, January, and February, I think.

The silhouette is not a true jogger cut. The cuffs are tapered, not tightly gathered. The overall cut is generous, but not big. I wear a P6.

Importantly, the waist is elasticized and finished with a drawstring, so it is not really a drawstring waistband. Just noting that fact for anyone who might expect the volume (and freedom!) of a true drawstring waist.


After years of eschewing camouflage prints (and questioning whether the wearing of them was, potentially, disrespectful of the Armed Services and our veterans), I experienced an abrupt about-face this fall and suddenly needed a pair of camo-print pants.

I cannot explain this shift in standards and taste (except that the latter seemed to influence the former), but Banana Republic came through for me. I bought a pair in early November and wear them 3x/week. Mom: The Gold Pants may start to look good to you, in comparison.

These pants are cropped. If you are short, and typically wear petite sizes but don't want cropped pants, buy the regular length. Those of average height might want to buy the tall length. Or you could remove the elastic from the cuff and that would probably add an inch or so in length. The tall may be stuck with a cropped length.
You could also remove the elastic from the cuff if you aren't sure about this jogger-fad. I have my doubts, but I actually think the elasticized cuff works.
Assuming everyone is like me and does not think that one can own too many tote bags, you might want to look at Tom Bihn. The totes are made of a durable ripstop nylon or ballistic nylon both of which sound indestructible — but I'll leave the explanations and guarantees to the material scientists. You may also want to check out the
Truck
and
Pop
totes, too.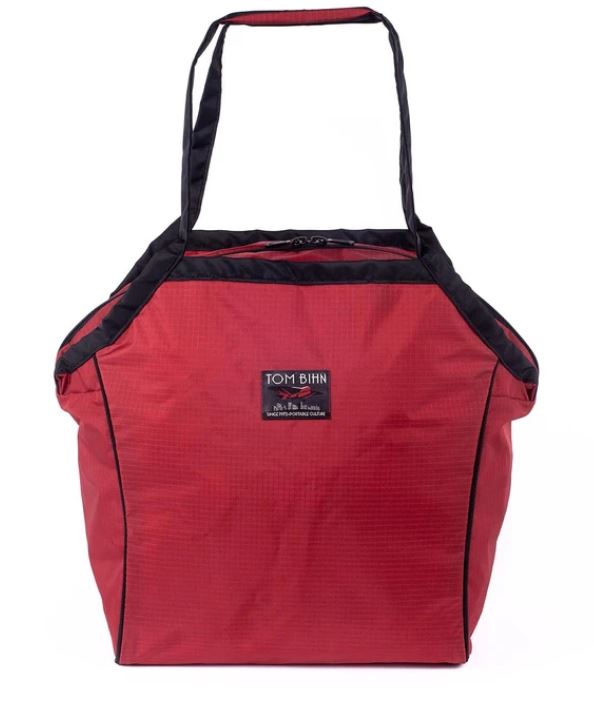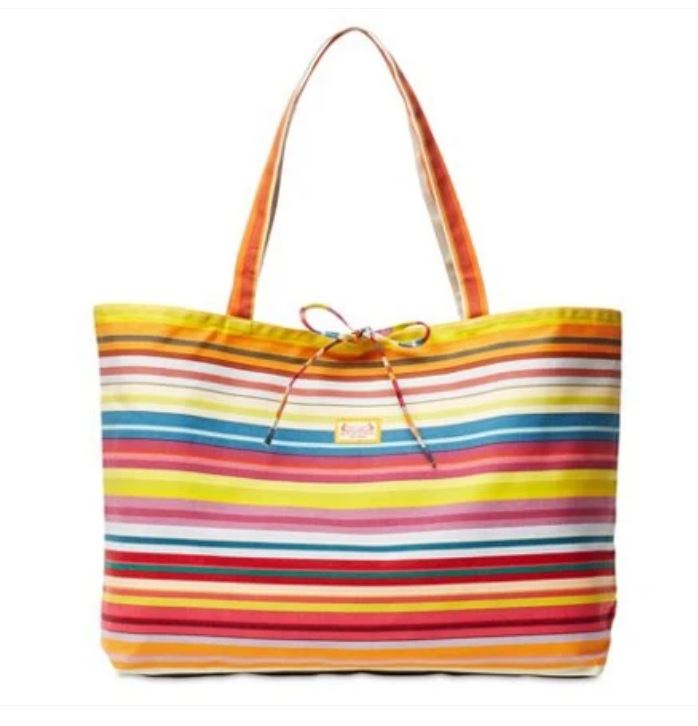 Too many tote bags?
Mon dieu!
There is no such thing.
An old favorite, still producing totes and other bags in wonderful stripes, is Les Toiles du Soleil. In addition to the totes, you may like their
cosmetic bags
— smart containers for so much more than cosmetics.
And for the friends who don't need or want clothes or totes (
Mon Dieu!
), little luxuries are such a treat.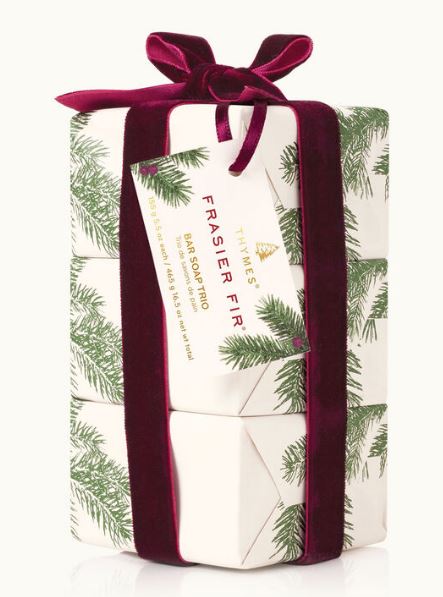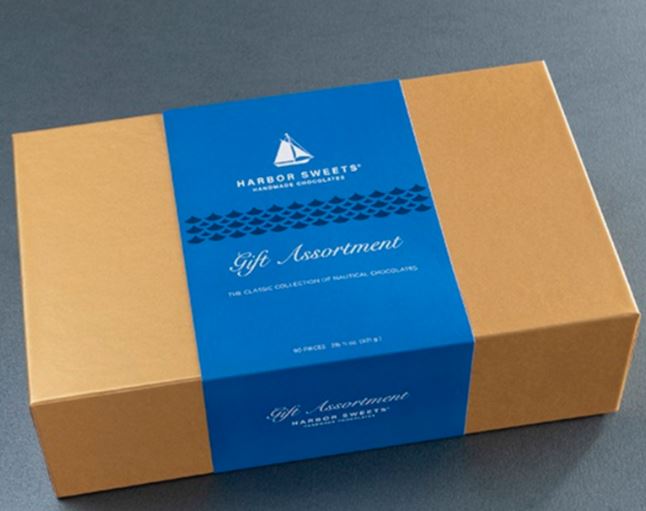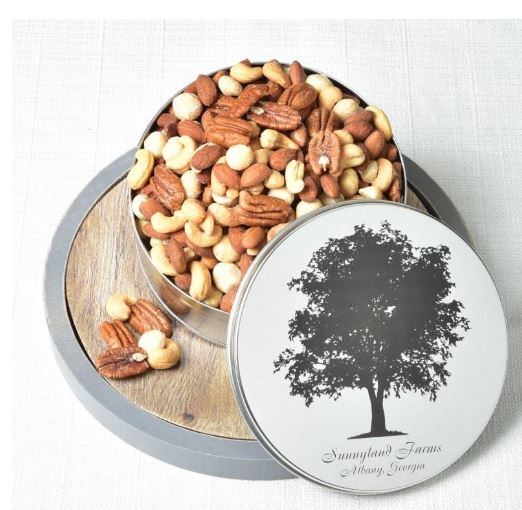 Don't forget to read last week's posts
here
and
here
if you missed them when published.