For a person who cares very little about conforming to the median of workplace dressing, I care quite a bit about fitting in when visiting foreign locales.




In February, I went to Miami for a board meeting. A friend arrived a day before me; while packing my bag, I pestered her for descriptions of what "the Floridians" were wearing.

She told me that she had packed badly — a suitcase of black clothes — but that when I arrived I would see that nothing mattered.




Part of my challenge was seasonal dissonance: the disorienting effect of warm weather during the winter months.

But I did my best to put myself in the head of a Floridian.



It just didn't seem right to be wearing sleeveless dresses in February, so I packed lightweight but long-sleeved dresses for my meetings.

The proprieties must be observed.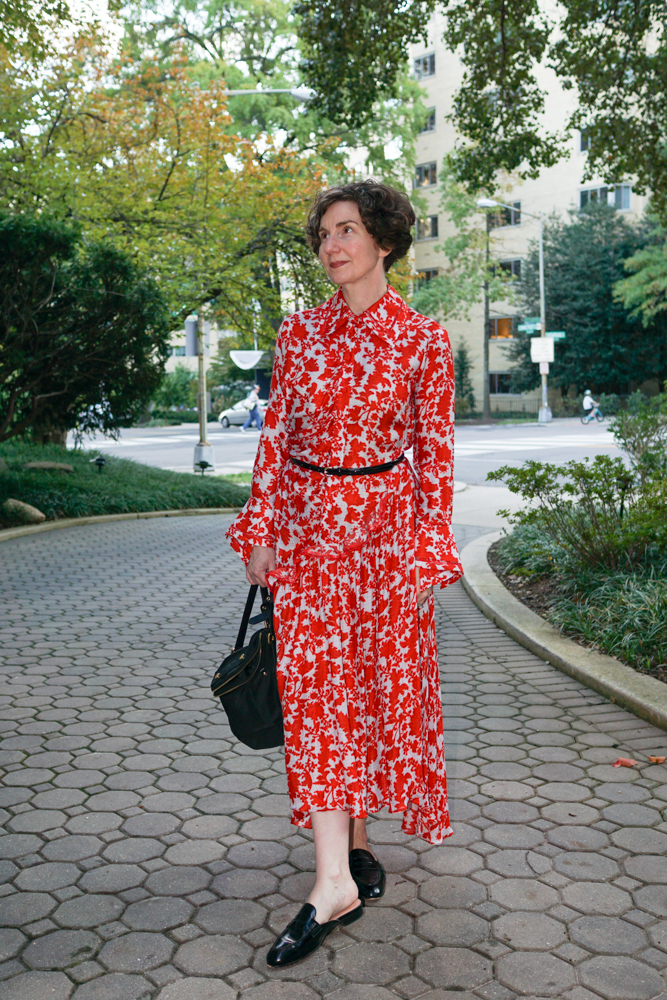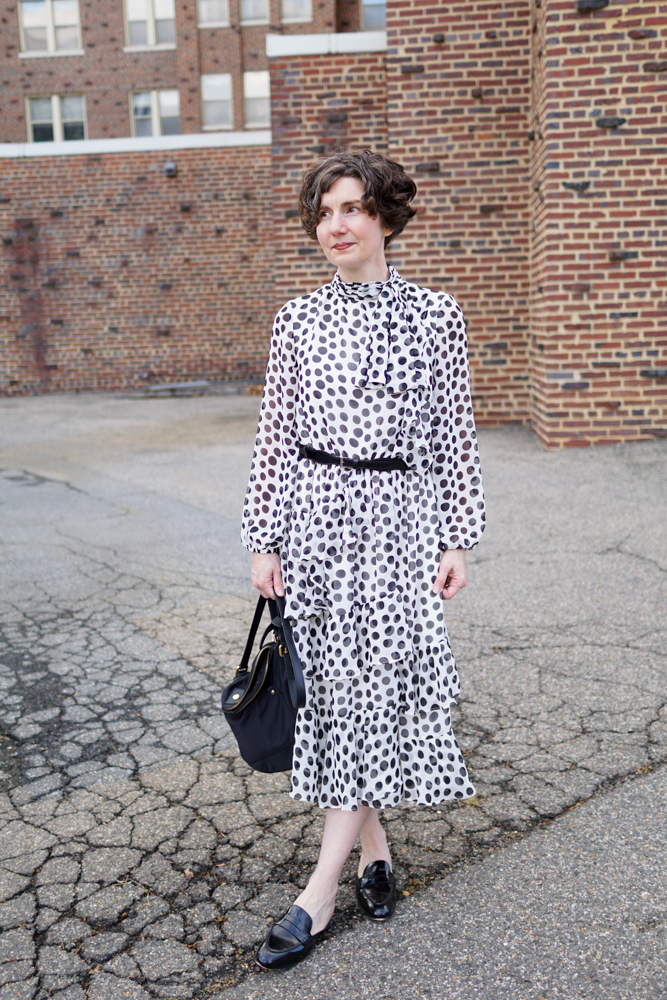 Did I fit in? Non. As I walked the crowded sidewalks, I heard Henry Higgins in my head, singing "You think they'd never seen a lady before."*

I would have fit in if I had been wearing a bathing suit with a crocheted cover-up and heels — even in the lobby at the Loews Hotel.

To be fair, I was in Miami Beach and the people I was seeing may not have been actual Floridians.



Here is what I packed to wear while high-stepping around Miami Beach with my friend.

Note the hibuscus pattern on my top. So Florida!



Alas! This ensemble — light colors, tropical floral, white shoes — did not fit in, either.

Consider as well that whenever I am at the beach, my pale skin stands out. I almost glow in the sunlight. I imagine that some of the people who saw me thought, "That poor albino woman. How can she enjoy the beach in those orthopedic shoes?"


Despite not fitting in, I feel that my efforts were respectful and that I represented The Directory well.

But what about you? Have you ever packed for a trip and realized after you arrived that you had no idea about where you were going?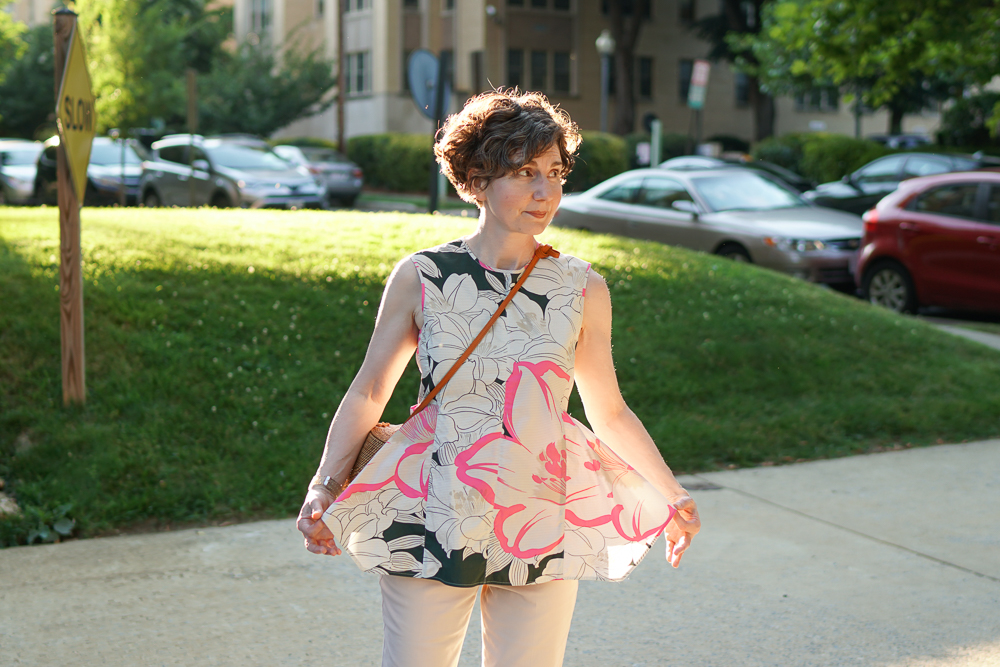 What's this?

As you know, my strict travel-packing rules prohibit the packing of handbags (with the exception of an evening clutch for an important, fancy evening event). This bag has been added to my re-created Florida outfit for demonstration purposes only.

See how nice it would have looked?


If I had taken my little straw bag to Miami Beach, what would it have held? Sunblock 50, lifeguard's whistle, mouse's beach umbrella and mouse cooler filled with cheese.
Have a great weekend!
Top: Marni; Pants: Ann Taylor; Shoes: Dr. Martens; Red dress: Preen by Thornton Bregazzi; White dress: INSPR x Natalie Off Duty
* I love this song. I love the whole book of
My Fair Lady
. For those who haven't seen the film in a while, you may enjoy this
2006 review
by Roger Ebert.