I know I told you at the end of 2017 that this was the cleverest thing I've ever done.





But that was before I'd done this:


Perhaps you are thinking that I sewed these beautiful buttons in this madcap pattern on an ordinary shift? Or that I asked Fatima to do so?

Non. Regrettably, non. The buttons were someone else's inspiration. But I bought the dress and put this dotted swiss blouse under it, which I think was inspired.

This embellishment could easily be recreated by you.
Why am I giving myself so many points for this combination?
Two reasons.
First, the neckline is not a standard round neckline. Instead the back is a little high and the front is a little scooped. This vaguely Elizabethan style is not that flattering to me, but it's distinctive, so I figured I'd try it. Surprise: It's the perfect frame for the small collar of my blouse.
Grow, Kitten, Grow
is rewarded for her risk-taking.
Second, I pulled out three black blouses to try with this dress. The first one looked awful. But I did not give up.
The Photographer asked me to include both of these photos, side-by-side, because he thinks they look like dramatically different shots. I am not seeing it.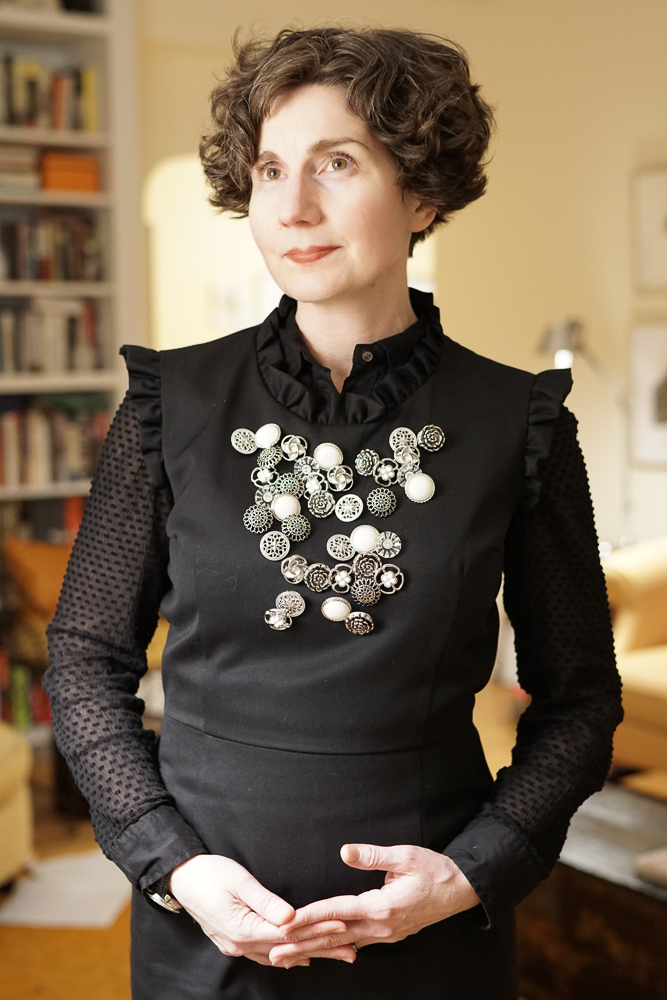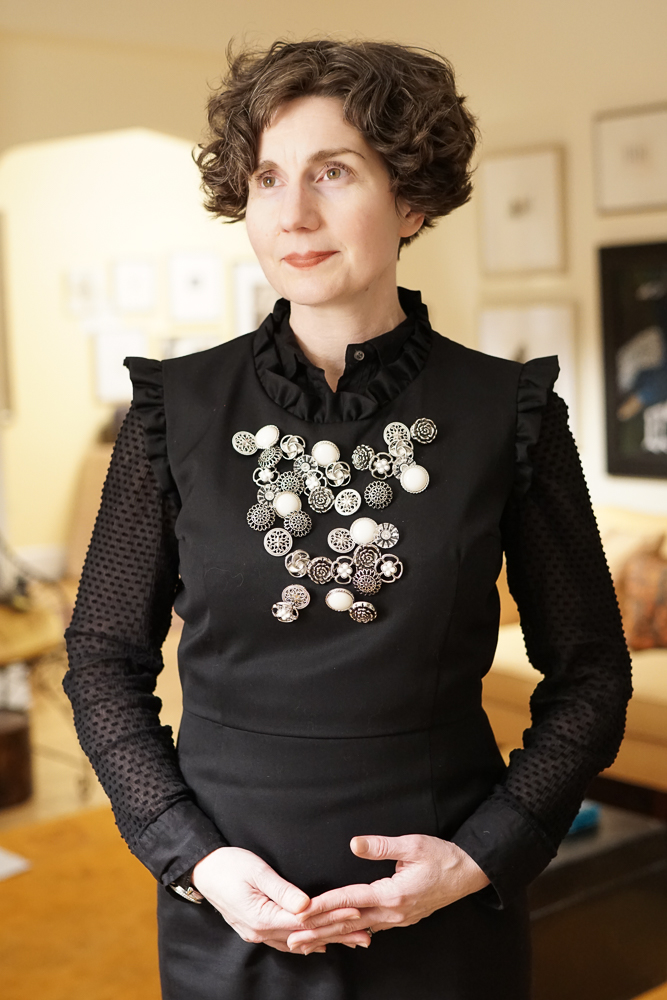 Now, close-ups of the buttons which look heavy, but are incredibly light.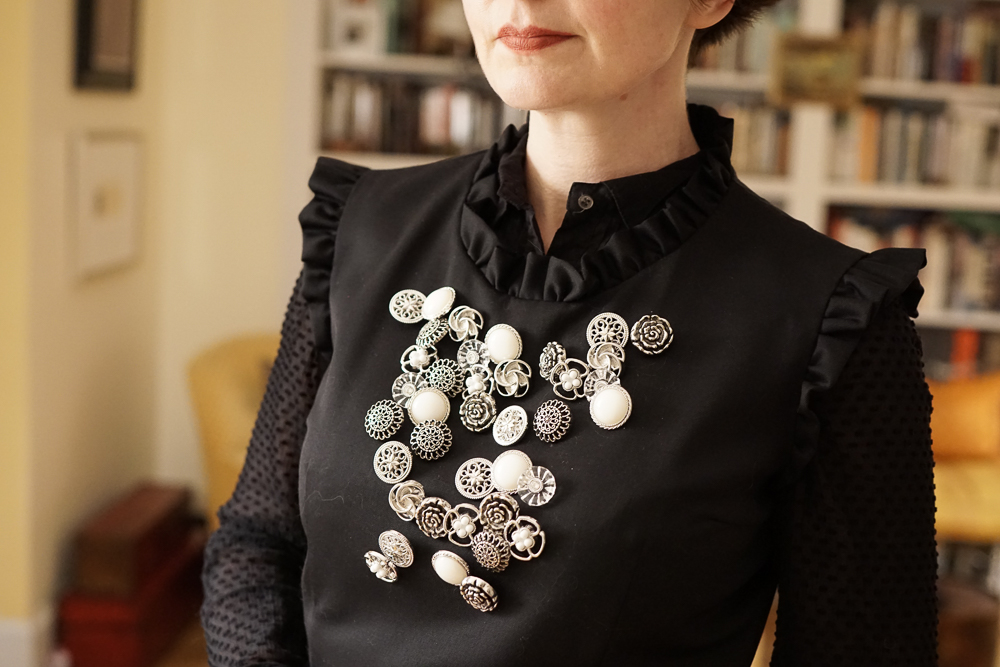 Note of the ruffled trim around the armscyes. Kind of old-fashioned and kind of fierce. It projects and looks almost military.

Also note: The dotted motif — the circular buttons and the dotted swiss relate well to one another.

Although I generally am quite willing to share ridiculous photos of myself, I am a little nervous about this one.

I took a work call while we were snapping pictures. Look at me. I look like I am ordering a hit. Only because I am concentrating and talking — not growling.


Most people do not look good when photographed while talking. That's a fact.



These last few photos are pretty cute.
Have a fantastic weekend! I know I will; Desh is coming to visit!
Fan-deck owners: Please visit
Monday's post
and add a comment. I am now curious to know how many readers have a paint chip fan-deck on their bedside tables.
Dress: Comme des Garcons; Blouse: JCrew; Shoes: Tory Burch