My unbounded enthusiasm for stripes is no secret. I found this top a few months ago; the designer showed it with a matching skirt, but that seemed like a little too much stripe to me.




I thought it would look better with khakis layered over a collared blouse, like this:
The top is fabricated from an incredibly heavy viscose/nylon/elastane blend, which is a little perplexing because it was sold during SS2015; you couldn't wear it in the heat. I also wouldn't take this on a trip because it's appreciably heavy. (Think of the difference between a 2 pound laptop and a 6 pound one.) But it's perfect for cooler weather (fall, early spring) and would look cute with a number of tops and bottoms — e.g., with red pants (if one owned such a garment) or with a long sleeved white blouse or black tee shirt underneath.



Now that we are into fall, it's time to restore the assertive black footwear to the front of the closet. Black penny loafers are an essential. I think I've had a pair in my closet almost continuously since 1990.
My loafers are from Tory Burch (2013), but I scouted these for you: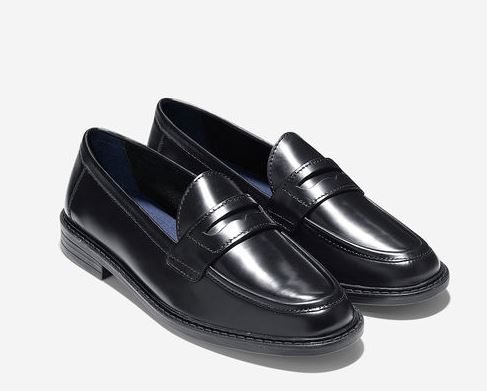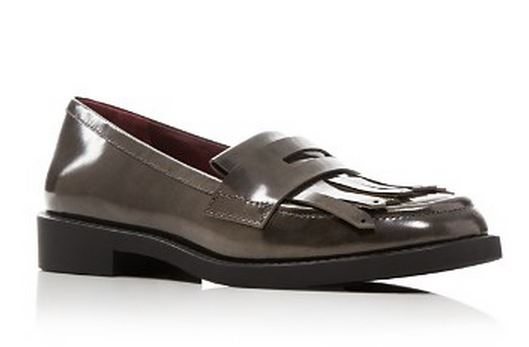 For more on my opinions on stripes, see what I do on Casual Saturdays.
Top: A.L.C. Dale Top (still available at Barney's Warehouse); Blouse (underneath): Banana Republic; Pants: Ann Taylor; Shoes: Tory Burch; Bag: Coach