I've noticed a lot of resolutions — here and elsewhere on the Internet — to manage wardrobes by implementing strict "one in-one out" policies.





EEEP!

I don't think I can do that. Indeed, doing so would eviscerate one of the things I most admire about my closet: the longevity of so many pieces.

But perhaps my pride is misplaced. Perhaps bragging about wearing old clothes is like bragging about the age of your mattresses: CrAZy.



HOld tHe phONe.

Maybe this method isn't so much about getting rid as it is about deterring acquisition. One will not buy if buying means discarding.

It is a dire threat. I would think long and hard before buying anything under those conditions. Question for the Adherents: Do you have to get rid of a garment on the same type? Could you discard an old bathing suit for a new dress? A stained blouse? Or is the system, a dress for a dress — which makes more sense for closet management purposes.




I may, however, have to consider implementing a policy like this because my closets are very full right now. Very full.

If only I could suck all of the oxygen out the closets and gain a little space that way.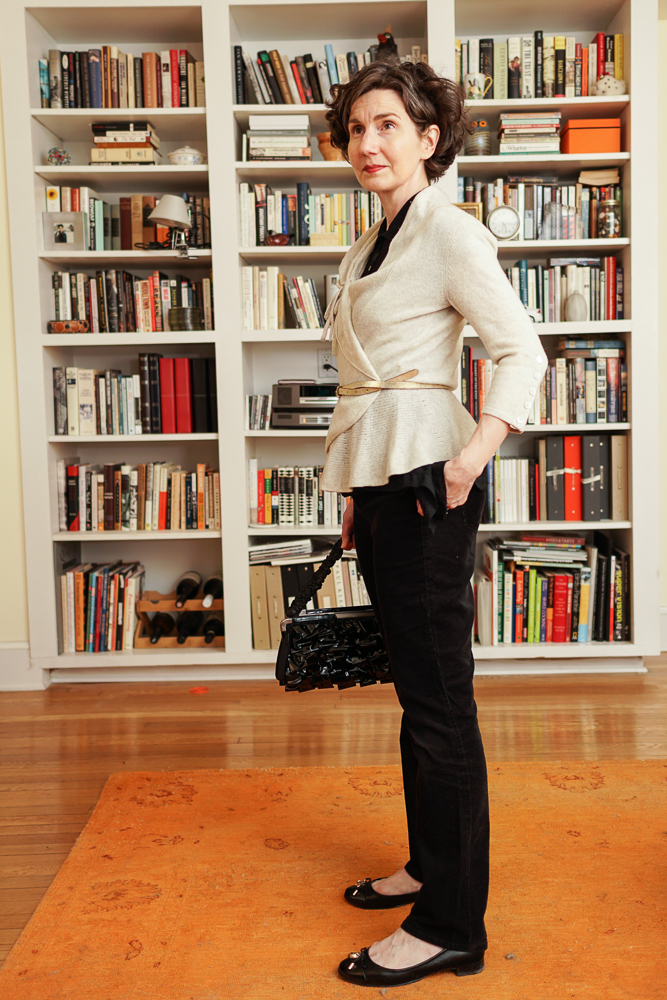 Imagine if I had given away this tres femme cardigan when I grew tired of the open cardigan trend? We would never have seen it artfully belted, like so.

I think this combination is kind of brilliant. Black corduroys and a black silk blouse — sheer enough to show (and warrant) a black camisole underneath — a light grey cardigan and a pale gold belt. This was my casual Christmas outfit: silver and gold.



We've discussed this cardigan before, so no need to go through the specifics point-by-point.
It is enough to say that it would have been a terrible mistake to discard it.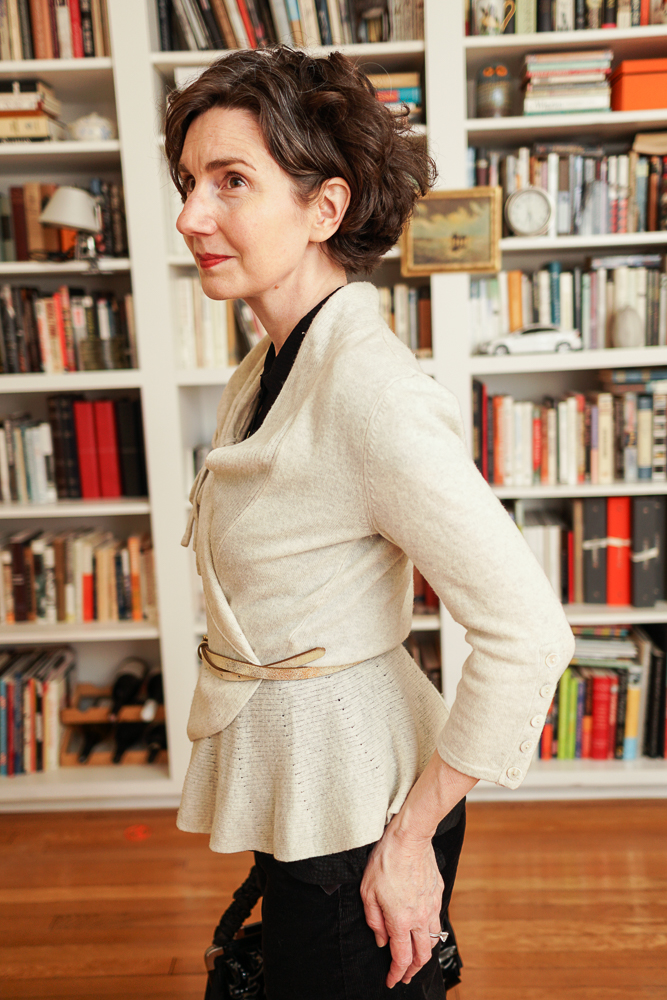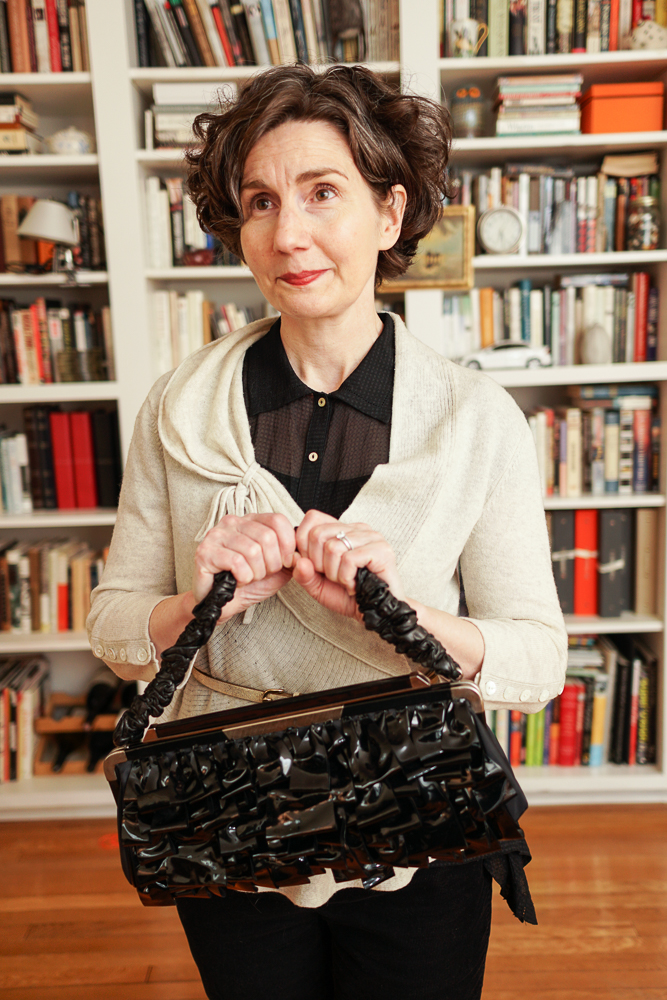 Finishing things off, behold The Trash Bag.

I bought this little bag second-hand from The RealReal and it is delighting me.

Somehow it's absurd and intellectual and chic at the same time.
Sweater: Nanette Lepore; Blouse: Anthropologie; Belt: JCrew; Cords: Talbots; Shoes: Coach; Bag: Marni from The RealReal