Long-time readers know that I will occasionally search for new ideas by using a garment like a divining (or dowsing) rod. Open closet doors, hold garment in front of you at arm's length, squint a little, and all will be revealed.

Sometimes such revelations occur with even less effort . . . for instance, when I am putting away laundry. (Occasionally they have occurred when I
have failed to put away the laundry
, so there is no clear
lesson
here on housekeeping.)
I was recently putting away this striped blouse —
new this winter
— and realized that it was close in color to
this dress
.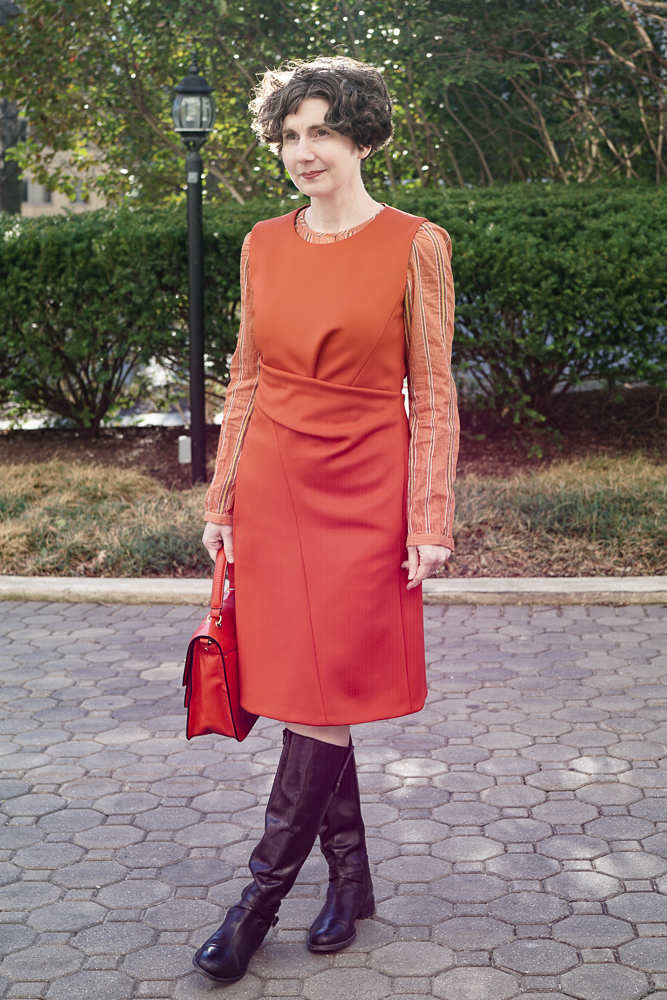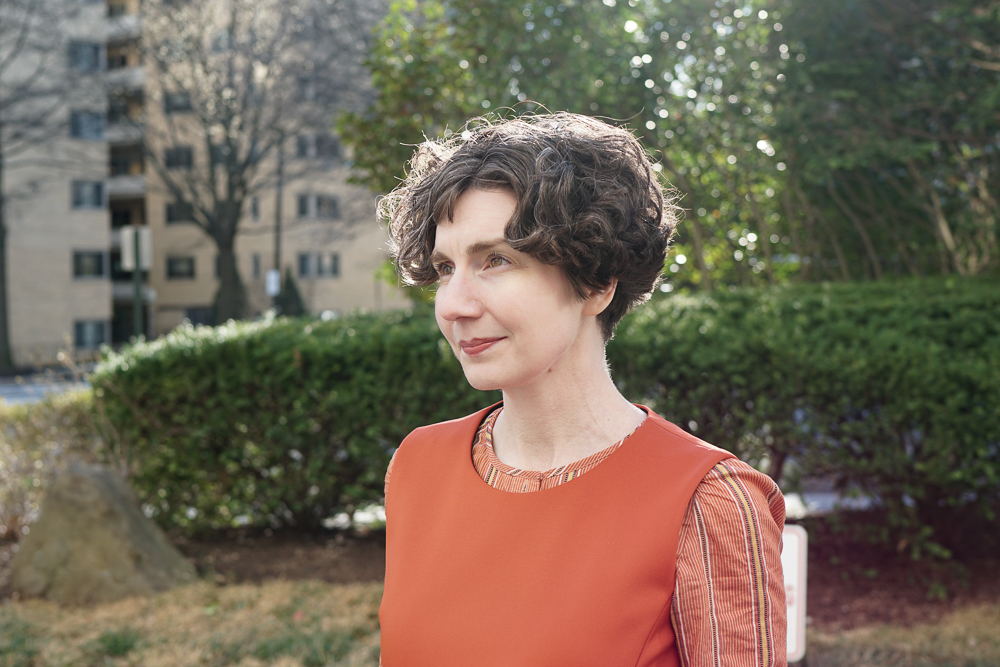 An interesting pairing, non?
This dress is
beautifully constructed
: elegant folds bring to mind kimonos, origami, Frank Gehry.
The dress is rich and the blouse is humble, but they work well together.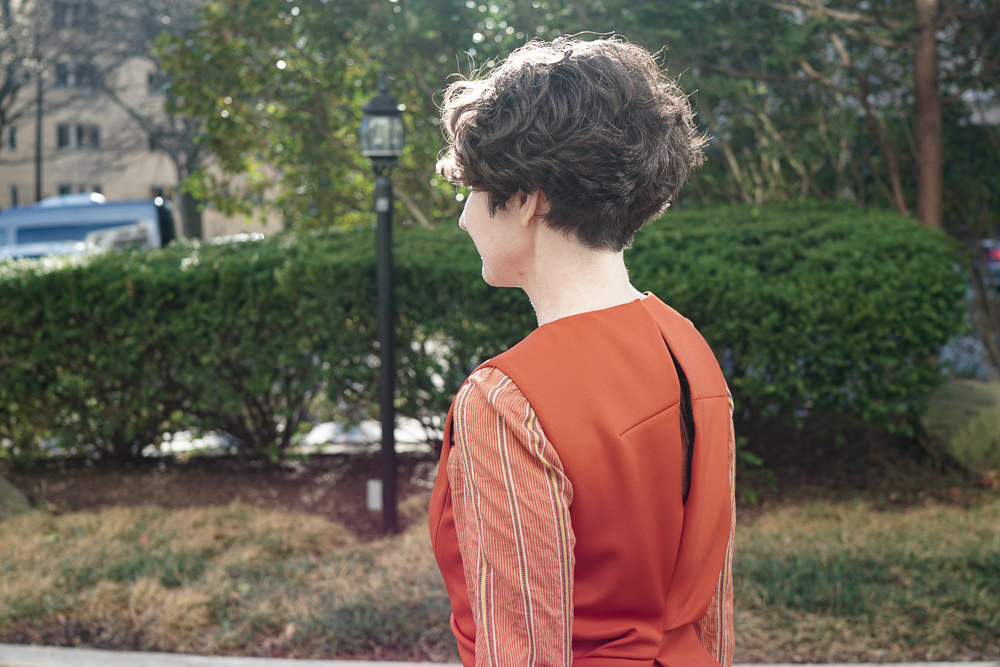 Pulling my complex relationship with burnt orange out of the captions and into the body of the post in an attempt to achieve closure!

While I have reservations about the color, it is, undeniably, flattering to me and that is how I have come to own a burnt orange dress, coat, and blouse. Perhaps I love burnt orange.

The bag we will say is "bittersweet" — a brighter, less ambivalent shade.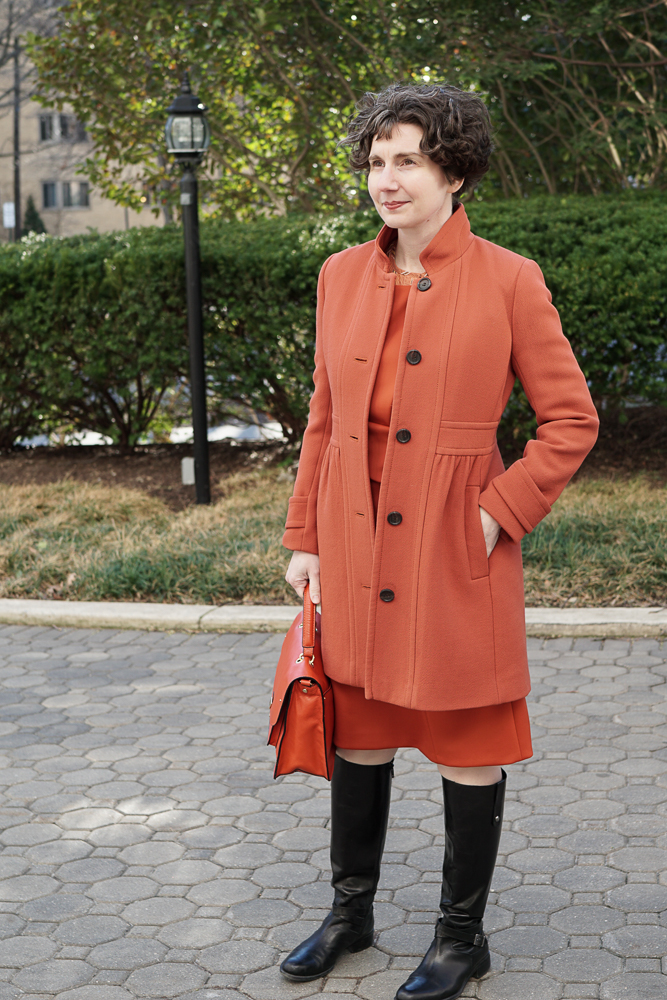 These pieces demonstrate one of my favorite tricks: combining several shades of the same color. It's easy to do, but looks sophisticated.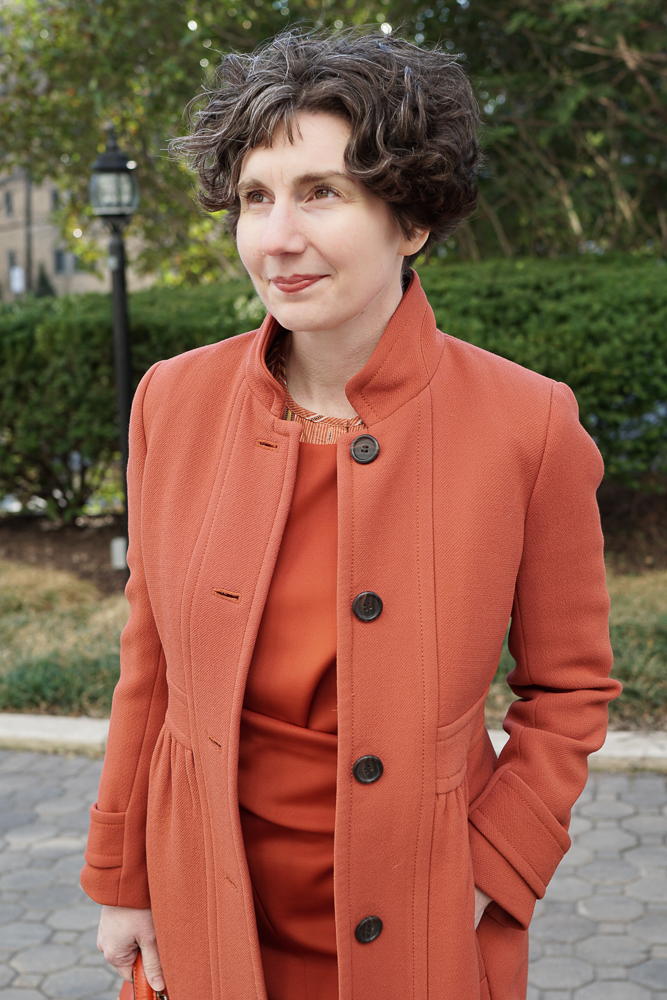 Have a fantastic weekend!
Dress: Jil Sander; Blouse: A.P.C.; Boots: Donna Piu; Bag: Tory Burch