When I started this blog, I felt it was wrong to showcase dresses because . . . there isn't much to say about wearing a dress, is there? But I came to believe that I should share these with you because dresses are a big part of my wardrobe. They are easy, yet polished and professional.

These are my favorites. I am showing them in order by age, oldest to newest. Note: They were not posted in this order. Also note, to see the entries about them, click on the links in the captions.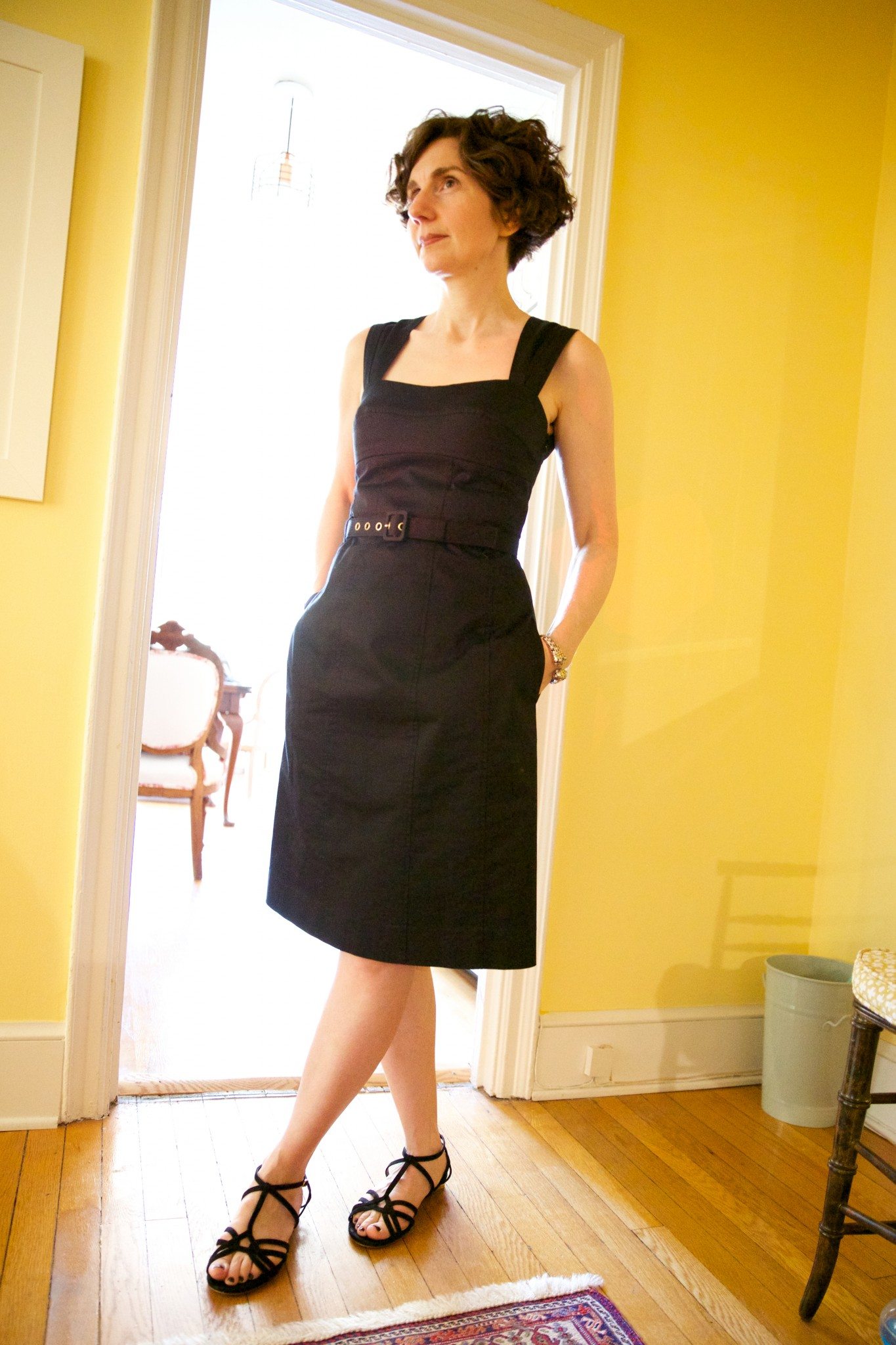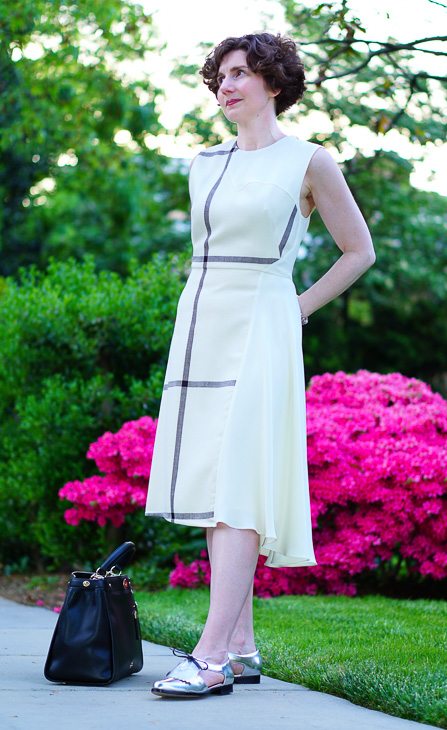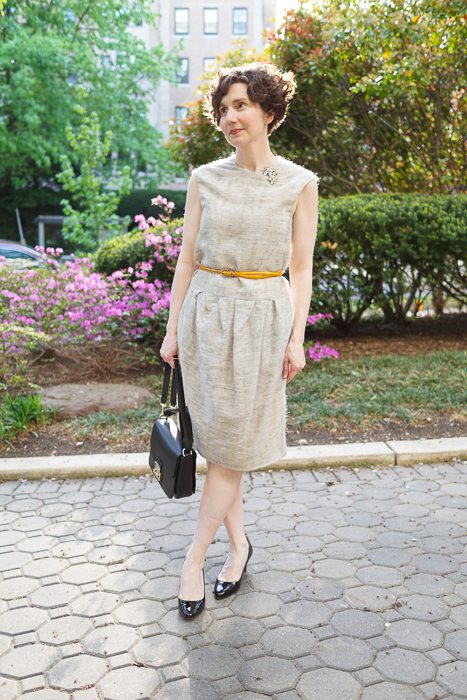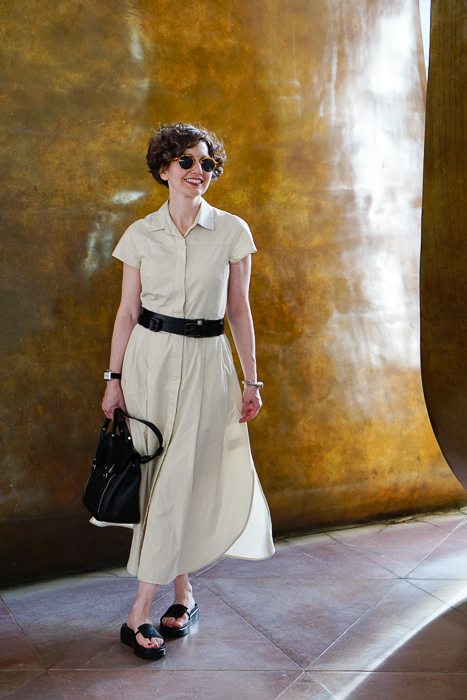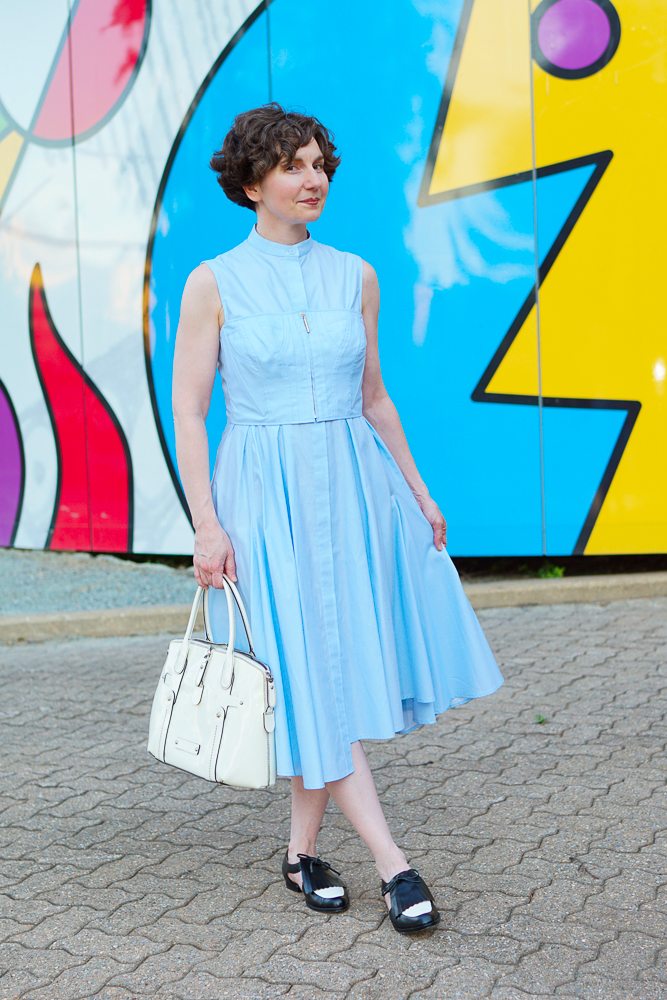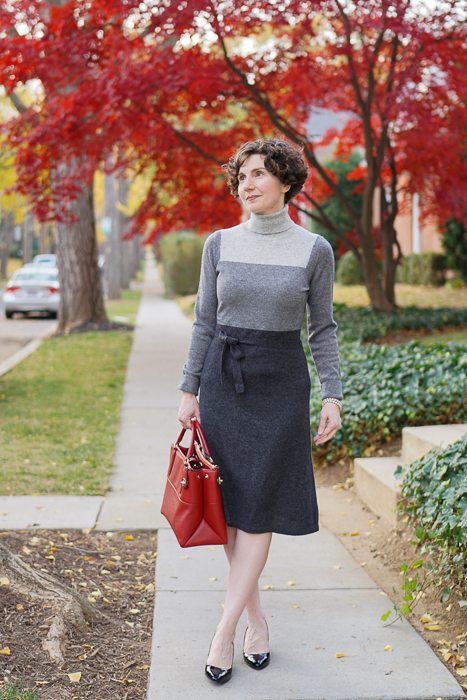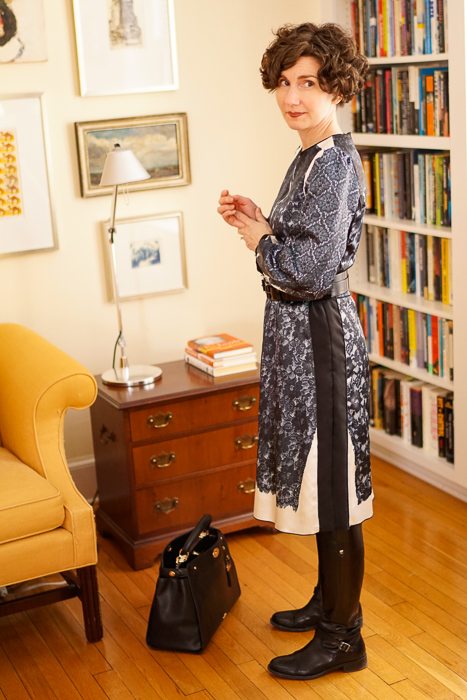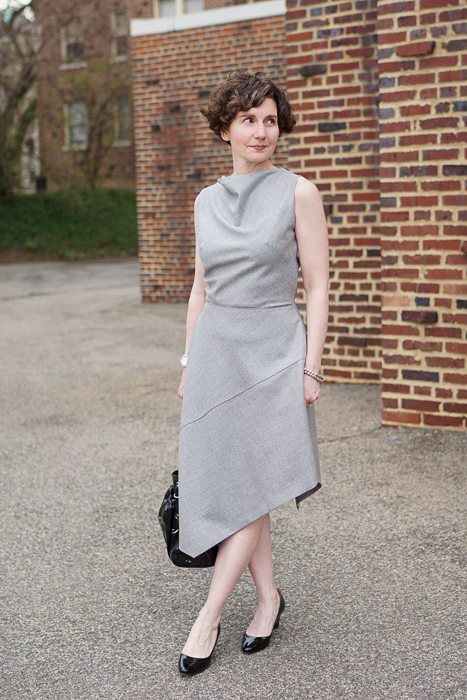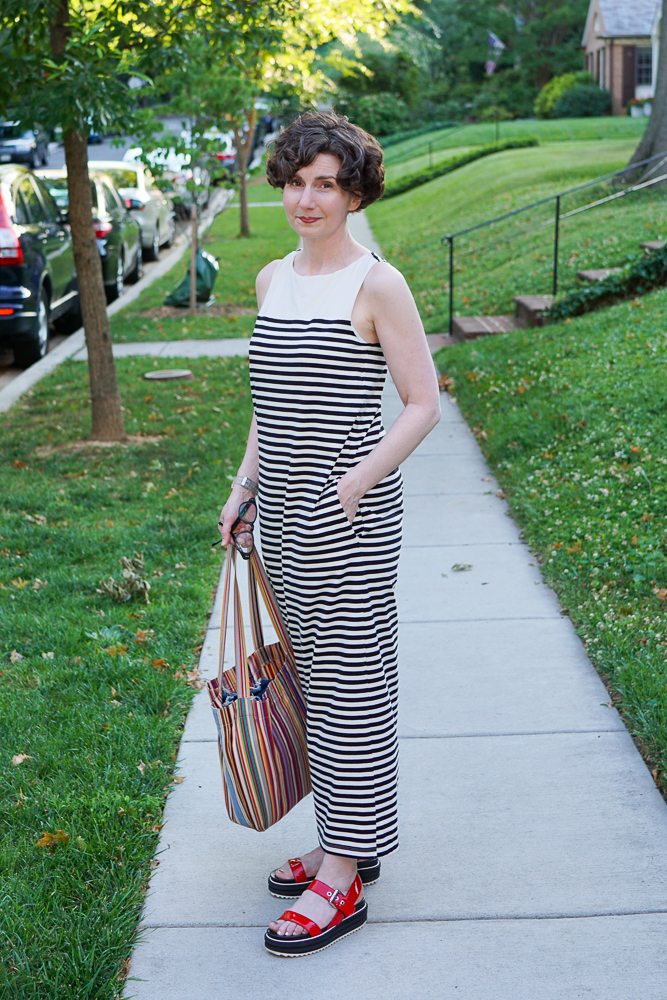 Some of you may be saying, "That's all very nice, Directrice, your white-washed history of dresses, but we all know that you've left the most important piece out."
Not piece, but
pieces
, my dears. Here it is, the reason that you keep coming back:
The Pieced Wonder
.
Tomorrow, back to layering with Part III of the Key Set: The Casual Layers.