I was invited to an exhibit opening at the Renwick Gallery a couple of weeks ago. What to wear, what to wear? I wondered. I've been so few places in the last two years.
It was an evening event and the invitation suggested "festive attire." The forecast promised temperatures in the mid-eighties and rain.

My first thought was this old blue satin dress — half party silhouette, half flight-suit — but I thought it might be too heavy for the temperature, which was unseasonably warm. My second thought was this raspberry silk georgette dress — but I realized that what was "fitted" pre-pandemic might feel like a full-body tourniquet at my current weight, and that the fabric might seem too light for May.
And then I remembered my Pepe Le Pew dress — which you have not previously seen — and said, "Let's make this easy, shall we?"
I bought this 3.1 Phillip Lim dress on The RealReal a few years ago and have found that it's the perfect cocktail dress, particularly for a weeknight. It's a loose, undemanding cut fabricated in supple silk. And while it's not exactly figure-flattering, it's sophisticated . . . and very comfortable. I did, however, add a belt to give it a little shape.
Note: I am wearing a heel (technically, a wedge) for the first time since February 2020.
I was meeting my aunt at the museum, but arrived very early — and so positioned myself at the entrance of a tent set up to shield guests from the rain as they approached the museum's steps. From that perspective, I had the fun of watching a steady stream of artists and craft enthusiasts arrive. I had the sense — from the giddiness and good humor on every face — that for many, this may have been their first significant outing in some time. And in terms of festive clothes and art jewelry,
they were bringing it
.
I felt a little guilty for dressing in black, but I did attempt to hold up my end of the social contract with an interesting brooch and absurdist bag.

For once, I remembered to take a "before" and "after" shot. Perhaps these aren't precisely temporal states, but you get what I mean. I am showing the dress
one way
and
then another
. Because this is a
conceptual
style blog!
    The exhibit, This Present Moment: Crafting a Better World, shows objects and art representing (or provoking) political and social themes — the work was not simply beautiful, but moving. These were my favorite pieces.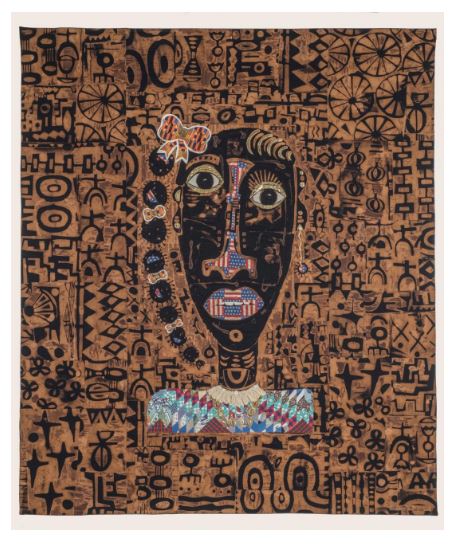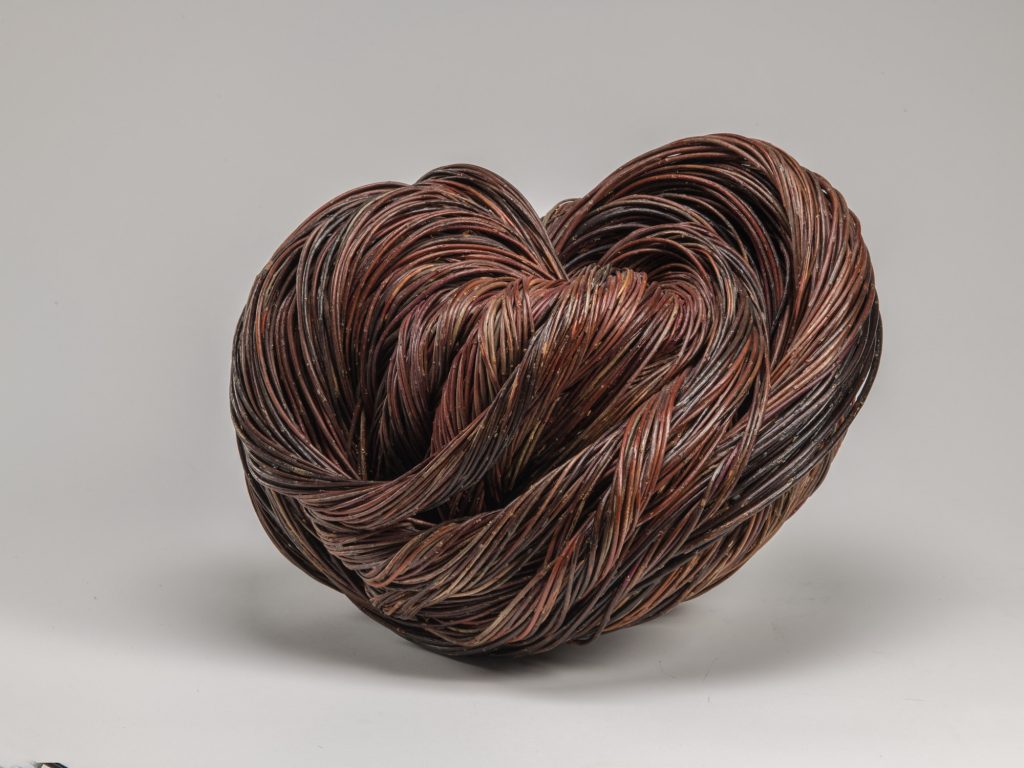 The exhibit is open until April 2023, but do not tarry. We now know how quickly a year can pass with little to show for it, and how quickly one year can become two. Enjoy!